As a tax professional my priority is my clients, listen to what their needs are, to educate, advice, and do what is best for them. Some take my advice some do not, I spend hours updating my clients on what changes have been made and how these changes can affect them, also what they can do to ensure they are paying the correct amount of taxes throughout the year to avoid a bill at the end of the year. My clients will be affected this year by the changes which were made to the deductions which they can no longer claim on Schedule A of their tax return. One of the benefits of the Tax Reform is that the standard deductions has increased which will benefit those tax payers who never had any deductions to itemize on Schedule A. The Tax Reform is not all negative, some tax payers will benefit in more ways than one, and will have to make the effort to understand the changes and how they can benefit or what changes they need to make to ensure they are not impacted in a negative manner.
Deductions such as vehicle expenses related to a job move, uniform expenses, dry cleaning, union dues, business-related meals, business travel and entertainment can no longer be claimed on their Schedule A. In addition to the deductions which are no longer available, some personal exemptions are being removed, child tax credit is increasing, tax rates and brackets are changing, based on all these changes employees will have to change their w4 to avoid owing the IRS. Tax payers need to keep up to date with the laws and follow the directives of their tax professional or payroll department. Tax laws change yearly and there is always a way each person can benefit from the changes with proper planning and assistance from a professional. Tax reform is not as scary as everyone thinks, there are a lot of positives, especially for small business owners, now is the best time for them to really take their business seriously and separate it from their personal assets, so that they can benefit from the tax breaks.
Nearly $1 Billion Dollars Unclaimed Tax Refund for 2013 
There is nearly $1 billion dollars in unclaimed tax refund for 2013 and the window to claim your refund is closing fast. If you have not filed your 2013 tax return it is not too late to do so. You have until April 18, 2017 to file a return, you will not be penalized if you are due a refund. If taxes were deducted from your paycheck or you paid quarterly estimated taxes and you did not file a 2013 tax return, you might be due a refund. You might not have filed a return because your income was below $10,350.00, by law you were not required to file a return.it is not too late for you to file your 2013 tax return. If you cannot locate your W2, 1099, 1098,or 5498 for 2013 you can request a wage and income transcript either online or by mail or by filing Form 4506-T.
Hurry don't miss your 2013 Tax Refund, deadline is April 18, 2017. All refunds must be post marked April 18, 2017. If you need assistance with filing your tax return, please contact us at 678-774-6919.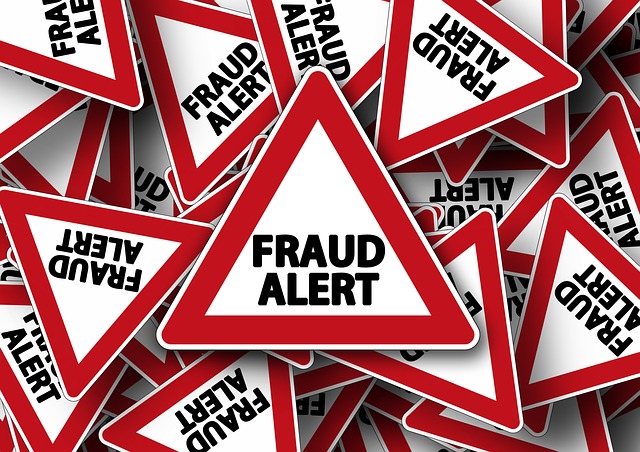 Have you ever tried to file your taxes only to find out that a return has already been filed under your Social Security Number (SSN)…or even worse, under your child's SSN?
Someone stole your Social Security Number and used it to file a tax return to claim your refund!
We know this may sound bizarre, but this is becoming a very common form of tax identity theft.
Last year, the IRS sent out over 5 million automated audit inquiries. In 2014, 1 out of every 14 Americans had their identity stolen. These are frightening experiences that can happen to any tax payer.
There are ways to help prevent it and to protect you from thieves looking to steal your information.
Thoroughly research reputable tax preparers before you trust someone with your sensitive documents
File your tax return as early in the tax season as you can
Use a secure internet connection (look for "https" instead of simply "http")
If you mail your return, send it directly from the post office
SHRED any tax-related documents if they need to be discarded
Knowing the warning signs of identity theft can help prevent any further damage from occurring.
You might be a victim of tax identity theft if you received a notice from the IRS informing you that:
More than one tax return was filed for you
IRS records indicate you received more wages than you actually earned
You owe additional tax or have had collective actions taken against you for a year you did not file a tax return
Your state or federal benefits were reduced or cancelled because the agency received information reporting a change in income
If you think someone has used your Social Security Number for a tax refund, you should contact the IRS immediately. The IRS have specialists available to help you get your tax refund filed properly.
You will need to first contact the IRS Identity Protection Specialized Unit or call 1-800-908-4490
You will then need to update your files
Record the dates and times you made calls or sent letters
Keep copies of letters on file for personal reference
Put a fraud alert on your credit reports
Always remember not to open emails or text messages that claim to be from the IRS. The IRS does not initiate contact with taxpayers electronically to request personal or financial information.
Disclosure Statement: All data and information provided on this site is for informational purposes only. Anytime Tax Services makes no absolute representation to the correctness, mistakes, omissions, delays, appropriateness, or legitimacy of any information on this site. 
**Note: Each client circumstance will vary on a case by case basis**